What's On
Eurobodalla's Top 20 Must-Do Activities
The list everyone needs when exploring the Eurobodalla Coast
Kate Mather

25 September 2023
Nestled along the stunning South Coast of New South Wales, Eurobodalla is a treasure trove of natural beauty, outdoor adventures, and cultural experiences. Whether you're looking for budget-friendly activities or ready to splurge on unique adventures, this list of the top 20 things to do in Eurobodalla has something for everyone, sorted by price, with free options leading the way:
1. Explore Eurobodalla's Beaches (Free): Discover the pristine beaches of Eurobodalla, including Batemans Bay, Broulee, and Narooma, perfect for swimming and sunbathing.
2. Enjoy a Picnic at Corrigans Beach (Free): Pack a picnic and savour a meal by the tranquil waters of Corrigans Beach, complete with picnic facilities.
3. Visit Batemans Bay Mini Golf (Free – Costs for golfing): Have a fun-filled day at Batemans Bay Mini Golf, offering a lush tropical setting suitable for all ages.
4. Discover the Eurobodalla Regional Botanic Garden (Free): Explore the Eurobodalla Regional Botanic Garden, home to a diverse range of native plants and a Japanese Garden.
5. Wander Through Narooma's Montague Street (Free): Take a leisurely stroll down Montague Street in Narooma, featuring charming shops, cafes, and galleries.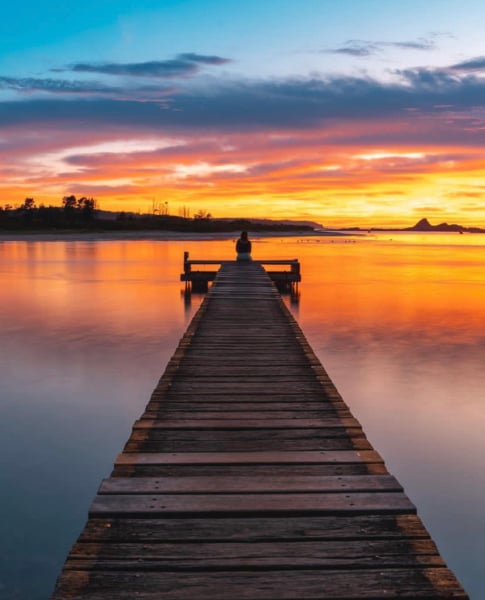 6. Experience Montague Island (from $85): Take a tour 6km off the coast of Narooma and enjoy this island the whales, seals penguins and birdlife plus a magical tour of the lighthouse and the islands history.
7. Go Whale Watching in Season (from $85): Join a guided whale-watching tour during the season to witness the spectacular migration of humpback whales.
8. Visit Mogo Wildlife Park (from $42): Explore the Mogo Wildlife Park, home to a variety of native and exotic animals, including lions, tigers, and meerkats. Book in a
9. Discover the Eurobodalla National Park (Free): Embark on hikes through Eurobodalla National Park, which features lush forests, waterfalls, and coastal vistas.
10. Experience Broulee Surf School and Stand-Up Paddleboarding: Rent a stand-up paddleboard and explore the calm waters of Batemans Bay or book a surf lesson at Broulee.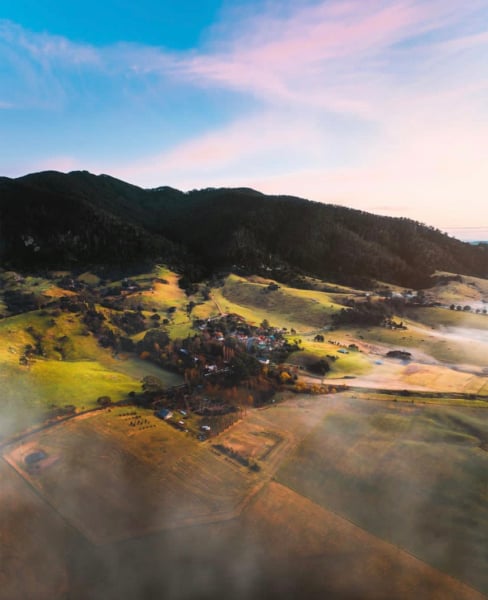 11. Explore the waterways or walks with Region X: With packages to suit everyone this is a way to explore the region beautifully.
12. Explore Murramarang National Park (Free): Discover the natural beauty of Murramarang National Park through hiking, birdwatching, and beachcombing.
13. Savour Local Cuisine: Dine at Eurobodalla's restaurants and cafes, featuring fresh seafood and regional dishes.
14. Take a Scenic Drive to Nelligen (Free): Enjoy a picturesque drive to Nelligen, a historic riverside village where you can stroll along the riverbank.
15. Visit Batemans Bay's Clyde River Oyster Shed: Satisfy your taste buds with freshly shucked oysters at the Clyde River Oyster Shed.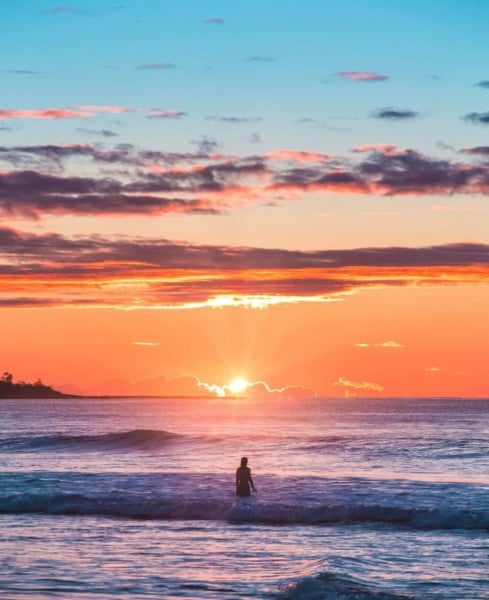 16. Discover Broulee Island (Free): A short drive away, Broulee Island offers stunning beaches and a chance to explore rock pools and walking trails.
17. Experience Horse Riding : Enjoy horseback riding through scenic trails in Eurobodalla with experienced guides.
18. Take a Scenic Flight: Experience the South Coast from a different perspective by taking a scenic flight offered by local operators.
19. Murramarang South Coast Walk: Enjoy a self walk or book a guide and enjoy the spectacular coastline on Murramarang South Coast Walk, located between Batemans Bay and north to Ulladulla.
20. Enjoy a wellness session that comes to you (from $50): Yoga breath work and meditation that comes to your stay is a beautiful way to begin or end your stay.
Eurobodalla provides a diverse range of activities suitable for all budgets, ensuring that everyone can experience the natural beauty, outdoor adventures, and cultural richness of this remarkable region. Explore, relax, and create cherished memories on your next South Coast adventure.
All imagery in this article is sourced from our friend and our local Eurobodalla ambassador Josh Burkinshaw Photography please take a look for more.