The Sapphire Coast, nestled along the stunning coastline of New South Wales, offers a rich tapestry of natural wonders, outdoor adventures, and cultural experiences. Whether you're seeking budget-friendly activities or ready to splurge on unique adventures, this list of the top 20 things to do in the Sapphire Coast has something for everyone, sorted by price, with free options leading the way:
1. Explore Sapphire Coast Beaches (Free): Begin your journey by visiting the pristine beaches of Sapphire Coast, such as Pambula, Merimbula, and Tathra, perfect for swimming, sunbathing, and surf.
2. Picnic at Tura Beach (Free): Pack a picnic and enjoy a leisurely meal by the serene waters of Tura Beach, complete with picnic facilities.  Let us curate a styled picnic for you.
3. Visit the Tathra Wharf (Free): Explore the historic Tathra Wharf, offering stunning coastal views and a glimpse into the area's maritime history. Let us curate a fishing lesson for you off the wharf.
4. Discover Bournda National Park (Free): Embark on hikes through Bournda National Park, featuring coastal trails, pristine beaches, and picturesque lagoons. Let us curate a guide to share and educate.
5. Stroll Through Merimbula's Boardwalks (Free): Take a leisurely stroll along Merimbula's boardwalks, which offer scenic views of the estuary and wetlands.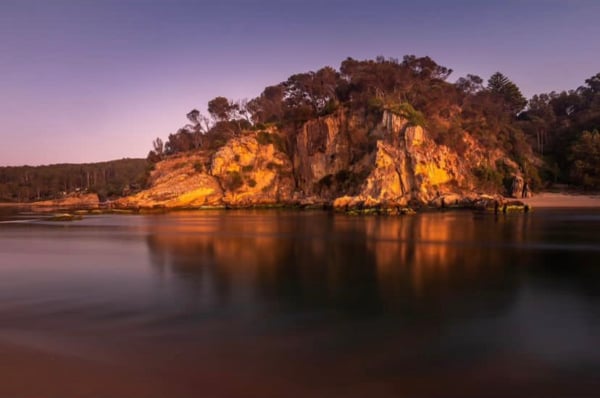 6. Experience the Merimbula Aquarium (from $22): Encounter local marine life and learn about marine conservation efforts at the Merimbula Aquarium.
7. Go Whale Watching in Season (from $85): Join a guided whale-watching tour during the season to witness the majestic migration of humpback whales.
8. Visit Potoroo Palace (from $25): Explore Potoroo Palace, a wildlife sanctuary where you can interact with native animals and learn about conservation efforts.
9. Explore Ben Boyd National Park (Free): Discover the natural beauty of Ben Boyd National Park through hikes, birdwatching, and visits to historic sites.
10. Enjoy a Meal at Local Eateries (from $5): Savour regional dishes and fresh seafood at Sapphire Coast's restaurants and cafes. With our favourite being Mimosa Winery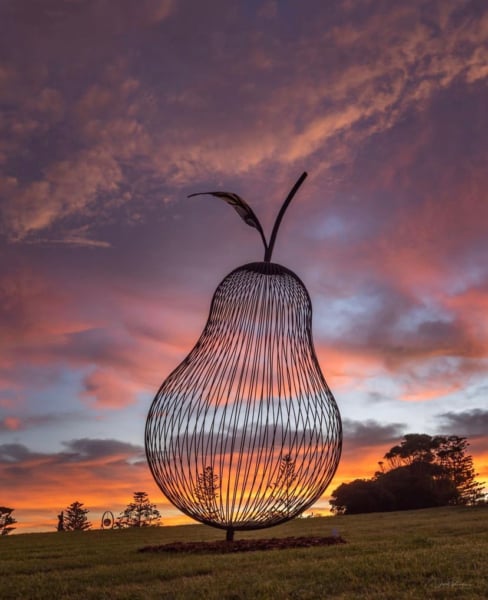 11. Discover Mimosa Rocks National Park (Free): Embark on hikes through Mimosa Rocks National Park, known for its rugged coastline, rock formations, and secluded beaches.
12. Visit the Eden Killer Whale Museum (from $10): Learn about the fascinating history of whaling and the unique relationship between killer whales and whalers at this museum in Eden.
13. Take a Scenic Drive to Green Cape (Free): Enjoy a picturesque drive to Green Cape, where you can explore a historic lighthouse and marvel at coastal views.
14. Explore Wyndham Village (Free): Visit Wyndham Village and explore its historic buildings, including the heritage-listed church.
15. Experience Beach and River Horse Riding (from $120): Enjoy horseback riding through scenic trails in the Sapphire Coast with experienced guides.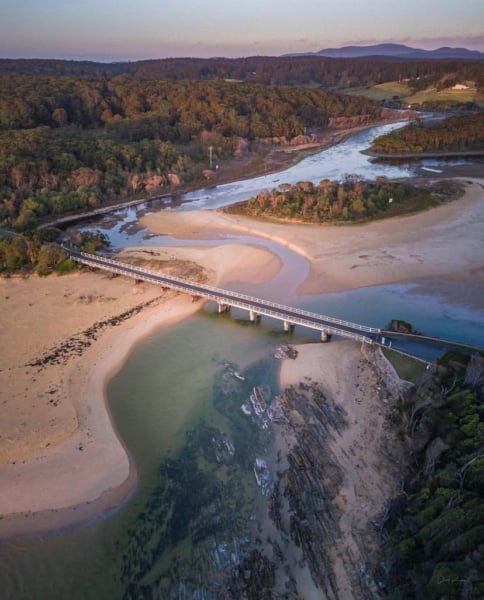 16. Go Fishing (price varies): Cast your line into the Sapphire Coast's abundant waters, known for their excellent fishing opportunities.
17. Visit local Breweries and wineries (price varies): Explore the boutique breweries and wineries in the region.
18. Discover the Blue Pool and Horse Head Rock: Two great spots to spend time and enjoy.
19. Take a Guided Kayak Tour (price varies): Explore the Sapphire Coast from a different perspective with guided kayak tours available in various locations.
20. Markets, events and gigs : There is so much going on every weekend, With annual events, monthly markets and live music from Narooma to Eden.
The Sapphire Coast offers a diverse range of activities to suit all budgets, ensuring that everyone can experience the natural beauty, outdoor adventures, and cultural richness of this remarkable region. Explore, relax, and create cherished memories on your next South Coast adventure. Checkout the Sapphire Coast website or get intouch and let us create your itinerary for your next South Coast trip.
All imagery in this article is sourced from our friend and local Sapphire Coast ambassador David Rogers Photography explore his website!