Walking trails, bush walks, hiking and exploring all wonderful words that evoke the great outdoors and a chance to get one with nature.
Visiting the south coast offers an opportunity to enjoy the following walks wherever you are based!  Its perfect to add to your road trip where you will see diversity in the landscape and the wildlife! If you are wanting a guided walk and talk then we have plenty on offer here.  Checkout our collection of favourites that suit most ages and stages!
Kiama Coast Walk: This scenic coastal walk stretches for around 22 km (13.7 miles) and takes you from Minnamurra to Gerringong. It offers breathtaking views of the ocean, headlands, and beaches, with opportunities to spot whales during the migration season.
Jervis Bay National Park: Jervis Bay is known for its white sandy beaches and crystal-clear waters. The national park has several walking trails, including the White Sands Walk, which leads to the iconic Hyams Beach, famous for having some of the whitest sand in the world.
Murramarang National Park: Located north of Batemans Bay, this park boasts beautiful coastal landscapes and eucalypt forests. There are various walks to explore, such as the Pebbly Beach to Durras Mountain walk, which offers stunning coastal vistas.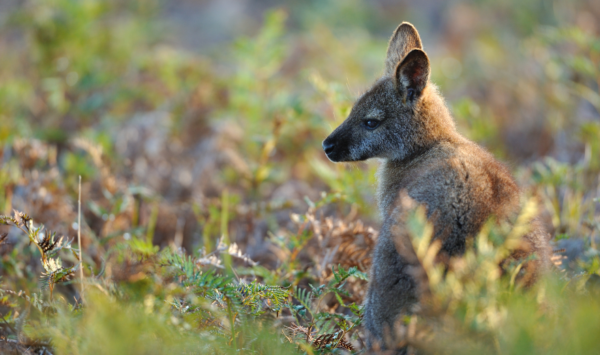 Pigeon House Mountain (Didthul): This challenging hike near Ulladulla rewards hikers with panoramic views from the summit. It's a steep climb, but the scenery makes it worthwhile.
Fitzroy Falls: Although a bit further inland, Fitzroy Falls is an impressive sight. There are several walking trails in the area, ranging from short strolls to longer hikes that take you to various viewpoints of the waterfall and the surrounding escarpment.
Royal National Park: While not exclusively on the South Coast, the Royal National Park is within a reasonable driving distance from Sydney and offers numerous walking tracks. The Coast Track is one of the most popular, providing a multi-day hike with stunning coastal scenery.
Illawarra Escarpment State Conservation Area: Close to Wollongong, this area features several walking trails that lead to lookouts with excellent views of the coast and the surrounding landscape.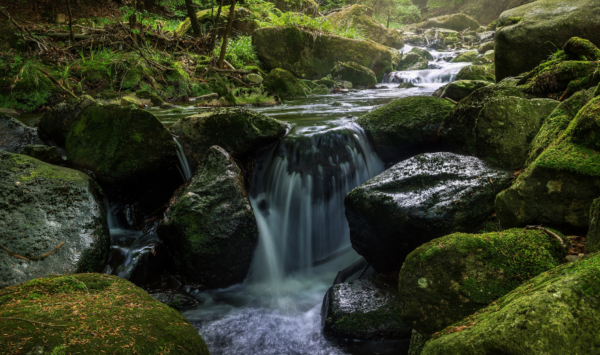 Light to Light Walk (Ben Boyd National Park): This iconic coastal walk stretches for about 30 km (18.6 miles) within Ben Boyd National Park, between Boyds Tower and Green Cape Lighthouse. The trail offers breathtaking views of the coastline, sandy beaches, and heathlands.
Pambula River Walk: This picturesque walk takes you along the banks of the Pambula River and offers glimpses of the local wildlife and birdlife. The trail is relatively easy and family-friendly, making it a pleasant outing for all ages.
Merimbula Boardwalk: This scenic boardwalk meanders around the lakefront at Merimbula, offering stunning views of the surrounding waters and nearby oyster farms. It's a relaxed walk suitable for families and those seeking a leisurely stroll.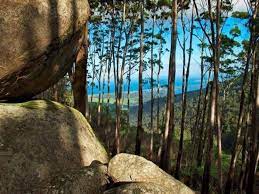 Mount Imlay Summit Walk (Mount Imlay National Park): This challenging hike takes you to the summit of Mount Imlay, which stands at approximately 886 meters (2,907 feet) above sea level. The trail rewards hikers with panoramic views of the surrounding landscape.
Biamanga Cultural Area (Mumbulla Creek Falls): This area is of great cultural significance to the Yuin people. There are several short walks that lead to Mumbulla Creek Falls, offering visitors a chance to appreciate the natural beauty of the region while respecting its cultural heritage.
Gulaga (Mount Dromedary) Summit Walk: Gulaga is an important Aboriginal site located near the town of Tilba Tilba. The trail takes you to the summit of Gulaga, providing awe-inspiring views of the coastline and the surrounding countryside.
Bingi Dreaming Track: This longer coastal track extends from Congo in Eurobodalla to Tuross Head, passing through pristine beaches, rugged headlands, and forests. It's a 14 km (8.7 miles) hike one way, so you can choose to walk shorter sections if desired.
Guided bushwalks offer a unique opportunity to unravel the secrets of the wilderness. With an experienced guide by your side, every step becomes a fascinating discovery – from identifying native flora to uncovering hidden trails that only the wild knows.  Their insights breathe life into the landscape, revealing stories that have been whispered through the ages.
Remember that weather conditions and trail access can change, so it's a good idea to check for the latest information and any alerts from the National Parks and Wildlife Service before heading out. Additionally, ensure you have appropriate footwear, water, and any necessary permits when exploring these beautiful walking trails in the NSW South Coast.