To Do
~
Trip Planning
Focus on you: 5 wellness ideas
Wellness getaway ideas for the New Year
Kate Mather

6 December 2020
The New Year always inspires a commitment to be better, healthier, fitter, or more focused. On the South Coast, kick-starting that commitment couldn't be easier. Just spending a few hours here helps you feel calm, whether you're walking in the countryside or watching the waves roll alluringly on the shore. Nature really does heal – and down in the South Coast, nature is part of every experience.
Here we share five ways to focus on your wellbeing – each way guaranteed to leave you feeling happier, healthier or more relaxed (just what you need after a year like the last one)…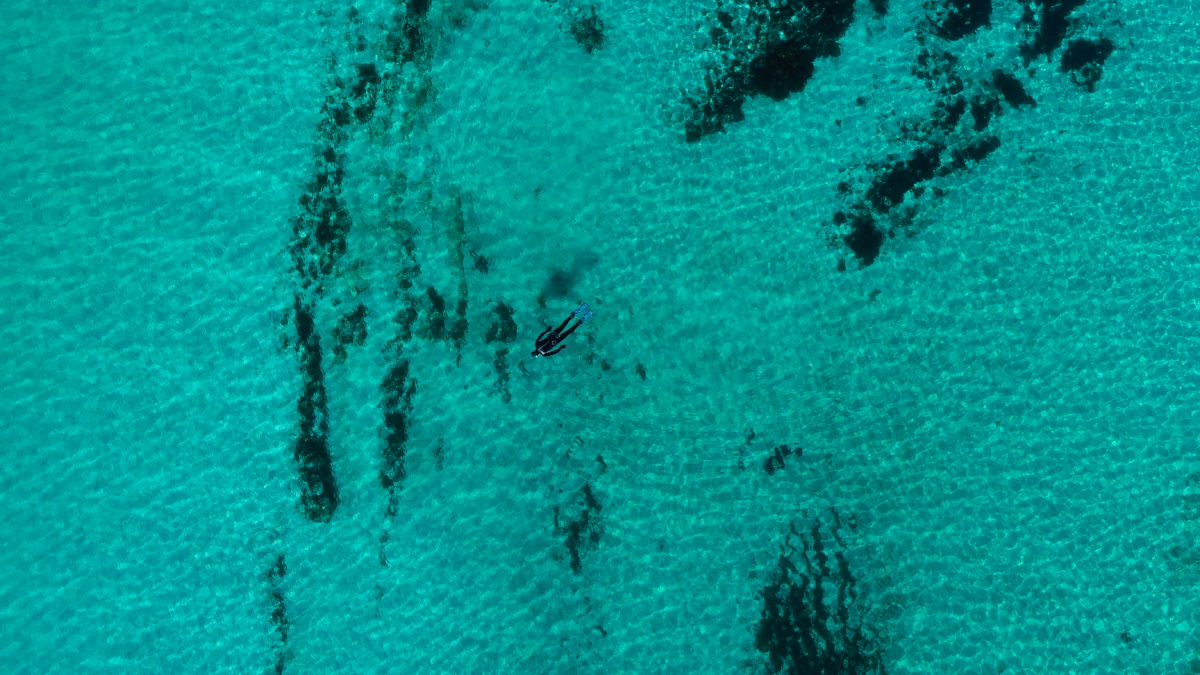 1. Be more creative
Creativity is a powerful tool for mental wellbeing. Engaging in a creative activity like crafting can help focus the mind – likened to meditation due to its calming effects on the brain and body. Even leisure activities like gardening or sewing have been shown to release the hormone dopamine, which acts as a natural anti-depressant and mood enhancer. With this in mind, there are countless ways to get creative along the South Coast, from workshops in hilltop studios, to creative days by the beach. Here are a few of our favourites…
Ways to be creative on the South Coast…
A pottery workshop in Gerroa
Soul Clay Studio is a boutique teaching studio located in Gerringong. The one-off pottery workshops cater to all levels of ability – perfect for anyone who has always wanted to try the pottery wheel. The ceramic pieces you create will be fired in the studio, serving as a wonderful reminder of your time on the South Coast.
Priced from $150 pp | Three-hour workshop | Including refreshments, pottery training, clay, tools and firing of three items
A clay experience in your own home
Luxury Clay Experiences was launched as a way for people to reconnect, meditate and bring much-needed wellness back into the busy day-to-day. With their three-hour workshops, you can enjoy a calming afternoon decorating 3-4 pieces of clay in the comfort of your own home or holiday accommodation.
Priced from $90 pp | Three-four hour workshop | Including training, clay and 3-4 handmade pieces
A One Day Retreat
Stand Tall Retreats   is a luxury womens retreat that is always refreshingly light and full of fun. A list of A grade experts in their respective fields; health practitioners, doctors, artists, fitness yoga & pilates instructors, meditation coaches – and the list goes on. Stand Tall Retreats can design a retreat for your group and come to your stay.
Priced from $300 pp | one day workshop | Including practitioners, meals and refreshments
A South Coast Experiences Creative Day
Wellness is important to us at South Coast Experiences, which is why we've put together a day-long experience for you to make the most of the South Coast creativity. The experience starts with a stroll outside – perhaps around a vegetable garden if the day is about food, or at a botanic garden discussing weaving mediums. Then you enjoy a masterclass across your catered lunch, followed by a hands-on afternoon creating your own design or menu. You can choose from a range of creative workshops, including visual art, weaving, writing, candle making, cocktail shaking, ceramics and cooking classes.
Priced from $160 pp | Six hours
2. Get active…
The New Year is an opportunity to start (or restart) a fitness regime. Regular exercise can have a profoundly positive impact on mental wellbeing, reducing feelings of depression, anxiety, and even ADHD. It also relieves stress, improves memory, helps you sleep better, and boosts your overall mood – what's not to love? Here are a few ways to up your activity on the South Coast…
Ways to get active on the South Coast…
Yoga with add ons
Yoga classes with add ons to complete the experience are a new concept in active holidays – especially for the South Coast.  Taking place across the south coast – these classes combine yoga and art or a cleanse within nature. Developed to offer mindfulness to people who love to make yoga part of their daily routine, these sessions allow you to focus on your yoga and enjoy learning or experiencing complimentary offerings for everyday life.
From $45 pp | 2 hour session | Accommodation and other activities external to this experience
South Coast Experiences Wellness Retreat
This is the ultimate wellness getaway on the South Coast of NSW. You will arrive at your accommodation of choice, before enjoying a nourishing evening meal, followed by a mindfulness meditation session. In the morning, you'll enjoy a light breakfast, a yoga session, an intuitive group session and then a lovely garden lunch and walk – either bush or coastal. In the afternoon, you choose your session: palm reader, psychic, massage or astrology. Then, to finish the day, enjoy a light whole-food shared meal. The next morning, enjoy another mindfulness session and a chef-cooked breakfast before check-out.
From $650 pp | 48 hours (weekend) | Accommodation, cuisine and activities inclusive
One-off fitness classes and activities
There are so many ways to stay fit on the South Coast. The countryside acts as a natural gym, where horse riding, walking, surfing, kayaking, and sailing keep you fit and healthy. Join a morning paddleboarding session with Land's Edge Foundation, book a yoga class in Kiama, or head off on a guide cultural walk with Djiriba Waagura – there are countless ways to keep active on the South Coast.
3. Eat well…
You are what you eat, as they say. Good nutrition is one of the keys to a healthy life, but knowing what to eat and when isn't always easy. Along the South Coast, produce is fresh, local and delicious, with chefs who really care about where the ingredients come from and the way they are treated. There are also a number of wellness coaches who are keen to teach the science behind nutrition, so you can make better choices when it comes to eating, snacking and cooking.
Ways to eat well on the South Coast…
Nutrition coaching
If you want to learn more about nutrition, Delicious Vibrant Beauty runs workshops designed to teach just that for mind body and spirit.  Their workshops can be designed to meet your needs covering health and wellbeing.
Workshops from $80 | One-hour sessions
Cooking with plant foods
Friends… Food… Fun… and None of the Guilt… (ok, maybe just a little!) Create a mouthwatering meal with your friends, without compromising on health or nutrition. This plant-based cooking class with Mim combines great taste with good nutrition and a whole lot of fun.
Classes from $80 | One-hour sessions
A selection of cooking classes across the coast
Checkout our events section of the website as cooking classes are a popular add on to your stay.  From themed classes to baking from scratch there is always a great selection.
Workshops from $120 | Four-hour sessions
4. Be mindful…
Mindfulness has been the wellness buzzword for the last few years, but it's not a new practice. In fact, it's been widely practised in contemplative traditions for thousands of years. Mindfulness helps you to notice and pay attention to your thoughts, feelings and behaviour. Instead of reacting immediately to situations, it teaches you to notice your reaction and determine a better course of responding to the situation – keeping you calmer and more level-headed.
Ways to be mindful on the South Coast…
Intention and visualisation workshops
Paper Sage was founded by Delyse Wright as a way to help people live a life that is more delightful, more playful and more in-line with their authentic truth. She runs mindfulness workshops that include topics like achieving your goals through the power of intention. She also leads meditation sessions, and runs vision board workshops that help you create a beautiful framed image of how you want your life to look.
From $120 pp | Three-hour sessions
Learn the art of meditation
Vedic Meditation is an effortless, self-sufficient, take-anywhere meditation technique – meaning busy people with busy lives can enjoy the benefits. With instruction from Kate Cliff, you can learn the technique in one session, and immediately start reaping the benefits. It's perfect if you're on a short break with friends and family, or just looking for a total reset that will transport you away from your everyday.
From $250 for a two-hour intro session
5. Feel pampered…
There's nothing more relaxing than a day being pampered. Massage therapy is actually one of the oldest healing traditions in the world, spanning the ancient civilisations of Greece, Egypt, China and India. The kneading of tendons, ligaments and fascia not only releases held tension from daily movement, but prompts the release of endorphins that produce feelings of wellbeing.
Ways to feel pampered on the South Coast…
Bring the spa to you
South Coast Massage  is a luxury mobile spa, pampering you in the comfort of your own home or holiday accommodation. With over 15 years' experience working in spa's and salons across Australia and Canada, the team offer a wonderful treatment selection. They offer massage, skin health facials and body treatments.
From $110 per person for a 60-minute massage in your own home
Float in Therapy Pod
This might seem quite sci-fi, but the Luxury Floatation Therapy Pods at Coastal Float in Kiama couldn't be more relaxing. Floatation therapy works with sensory deprivation – allowing you to feel the deepest relaxation possible. As you become buoyant in a spacious warm magnesium-rich pool, your body, senses and mind can really let go and relax.
$199 for three 60-minute floats
Have a skincare day in Berry
Pop into Seed Organic in Berry for a day of relaxation. This boutique beauty space was created by organic beauty therapist Alexandra Strong. She offers bespoke skincare treatments in a calm and private one-on-one environment, using only products that are certified organic, cruelty-free, vegan and Australian-made.
Treatments are by appointment | Facials from $130 for 75 minutes
---
WE CAN HELP YOU PLAN
Whether you're looking for a wellness getaway weekend or a quick-fix, please get in touch with us. At South Coast Experiences, we're here to help you plan the perfect trip – free of charge – so please speak to us if there's anything we can do to make your planning easier.