Celebrating our mums no matter what age or stage is a day of joy and memories.  A day full of love and for some of us who no longer have our mums it can be a day of reflection.  Following are some ideas to suit all mums and the families they cherish.
1. Action Mum
Some water fun is a great way to start the day on the south coast in May.  Hire a SUP board, enjoy a beach walk or if game a quick dunk into the sea can set you up for a refreshing day ahead.  Heres some ideas for your action mums:
The Kiama to Werri Beach Coastal Walk
This is a wonderful couple of hours and a great idea is to leave a car at either end so you can drive back and collect.  The views are outstanding with easy trails to get to the water along the way.  Always good to check Werri Lagoon before heading off as it can be open to the sea which means a wading through can happen. Let us know if you would like a guide to share some history and secret spots along the way.
A Kayak along the river
If Kangaroo Valley is easy to get to we recommend a kayak along the Kangaroo Valley River.  This is an amazing experience and wildlife and flora are on show!  Speak to the guys from Kangaroo Valley Adventure Co and hear all the best spots to see some of the local platypus, wombats and wallabies.
2. Spoil Mum
For so many of us finding the time to indulge in some 'me time' can be hard to prioritise.  Perhaps you have a future getaway planned for the south coast and a few gift cards or vouchers are in order for the day!
Pampering mum with a mobile spa treatment can be the ultimate gift most mums would love.  Let one of our mobile massage services come to you and lock mum away for a luxury massage.  If the household is going to be full of noise and craziness it can be easier to send mum off for a spa experience.  In Milton we have Aescend Aesthetics, dermal artisans to treat mum and in mobile spa treatments that come to you.
Add bubbles and a grazing board from Just Grazin and some local chocolates from Woodstock chocolate co to complete the session.
Finally, we cant forget flowers! The biggest day of the year for flower delivery we have some wonderful florists to choose from! Tap here for the selection
3. A workshop for Mum
Who doesnt love to learn a new skill or indulge in a workshop that ticks off the bucket list.  With the south coast being noticed for its creatives and artisans its little wonder there is always a workshop or retreat available.  Heres a few we love, and remember most can be paid for as a voucher to be used when staying:
Mother Daughter Retreat in Berry
A Saturday Pottery Session
Mothers Day Adore and Pour
Learn to meditate over a weekend
Platter Workshops
4. For the whole family
Who doesnt love a day trip that is a shoutout to mum but something everyone can enjoy!  Mogo Wildlife Park is offering this with a Mums Go Free just for Mothers Day.
Merribee Gardens is like stepping into the gardens of europe. Meander through the 10,000 plus buxus, topiary and parterre gardens and enjoy the 1100 plus fragrant french and english roses.
A lunch at Cupitts Estate ticks all the boxes for the family. With Sunday Sessions from 12.30pm take a stroll through Milton beforehand and pick up a surprise gift for mum.
Finally a styled picnic in your favourite pocket of the south coast is always a win for mum.  Laze and Graze along with Picnics Naturally are our favourite go toos!
Finally, heres a couple of recipes for you to create and present to mum from our wonderful caterers Dine In by Brooke or Bowral Private Chef and pop up bar legends Trolly'd… a step up from the burnt toast and tea disasters we as mums all cherish(?)!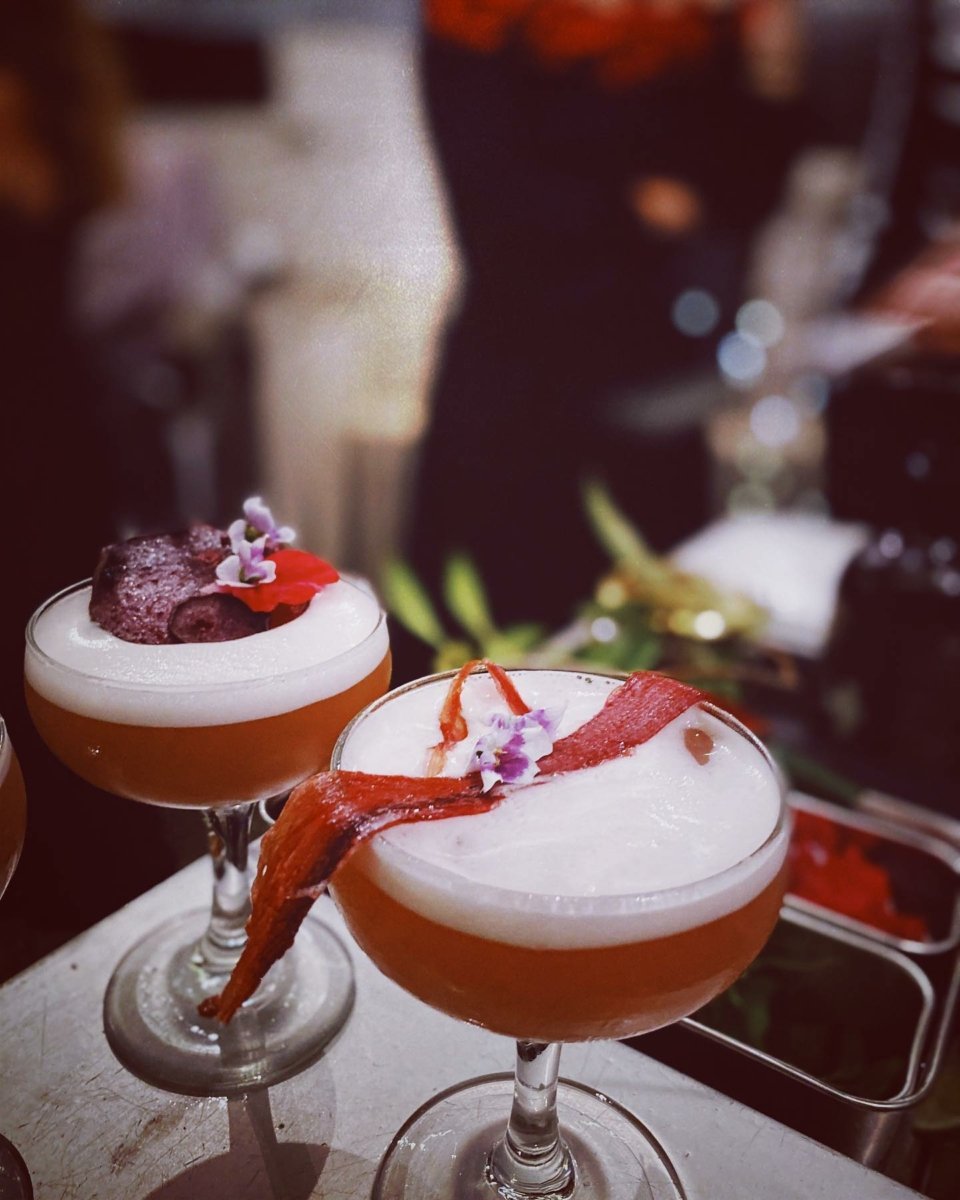 Breakfast in Bed
Eggs on Fire
Ingredients
Harissa Sauce – 5 fire roasted capsicum peeled and cleaned; 6 garlic cloves; 1 roasted red onion; 2 roasted red chilli – blend all ingredients together to form a thick sauce
Potato Cake – 2 boiled desiree potatoes (leave skin on); 1 red chilli; 30g corn kernels; 1 red chilli; optional (half teaspoon ground cummin, coriander); half small bunch coriander
Mix all ingredients together while potatoes are still warm season to taste and form into ring moulds.
Method and Plating
Sear potato cake in a large frypan with 2 rashers of bacon and leave to cook through, poach 2 eggs. Once eggs bacon and potato cake are cooked to your liking pour a small amount of Harisa sauce on the plate and use the back of a spoon to spread it out (should look like the Nike tick); place the potato cake in the centre of the plate and stack the bacon ontop of it in a nest style to hold the poached eggs ontop. Can garnish with a quartered avocado sliced thinly and fanned out.  Also if adding wilted spinach place underneath the potato cake to avoid the dish looking messy.
Impress mum!
A chef inspired recipe for anyone in the family to create!   Click through to find out all the caterers across the coast!
Party At Your Mum's House
Ingredients
45ml Riberry infused gin*; 30ml Lilli Pilli & Rhubarb Syrup**; 10ml Lemon Juice; Dash Sparkling Egyptian Ice Tea***; Garnish w dehydrated rhubarb, native violet & freeze dried riberries
Method
Chill cocktail glass. Add all ingredients besides sparkling tea into cocktail shaker, shake hard then strain into chilled cocktail glass. Garnish w dehydrated Rhubarb, Native Violet & dried Lilli Pilli
*Riberry Infused Gin Add dehydrated candied LIlli Pillis into bottle of spirit, allow to sit for 2 weeks or put in water bath at 51℃ for 2 hours. Strain and stick back in bottle ready for service.
**Lilli Pilli & Rhubarb Syrup – makes 1.5 litres, vary amounts accordingly. Ingredients: 250g fresh Lilli Pillis; there are over 65 species of Lilli Pilli in Australia, fruiting at different times over the year, all variants are edible. If unable to source, replace with tasty ripe berries. 250g Rhubarb; cut into long, thin strips so as they can be dehydrated and used for garnish. 500g organic sugar or sugar free alternative 1 litre of cold steeped
Egyptian Ice Tea; we use Teacraft Egyptian Ice Tea which is a blend of Orange Pekoe with rose petals, as an alternative good quality Earl Grey Tea Leaves or Jasmine Tea. To brew add a handful of tea to 3 kg of ice, allow to steep overnight or until ice melts, strain. Bottle excess liquid for topping up cocktail Method: Macerate Berries and Rhubarb with sugar, can be cold steeped for a softer extraction over a longer period, then add EI Tea. Alternatively add to pot with the EI Tea, bring to boil and allow to simmer for half an hour. Strain and bottle into sterilised container, will last in fridge for up to a month. Stick fruit into dehydrator until completely dry, as an alternative, stick into warm turned off oven overnight.
***Sparkling Egyptian Ice Tea Add excess cold steeped tea to Soda Stream to carbonate, if unable to carbonate substitute with sparkling water.
When foraging always be sure of what you are picking, feel free to send us a message on our Social Channels if unsure and we can help identify ingredients.
This cocktail recipe is designed by mobile bar Trolley'd  a fleet of repurposed airline carts, wheeling into your best night out! Get intouch here for cocktail making classes at Home cocktail kits as a great gift and pop up bars across the coast for your private event!