The New South Wales (NSW) South Coast is renowned for its stunning beaches, breathtaking coastlines, and vibrant beach towns that attract tourists from all over the world. However, amidst the allure of the coastal hubs, lie some lesser-known but equally captivating towns nestled just a short distance inland. These hidden gems offer a different perspective, showcasing the region's rich history, natural beauty, and unique character. Let's take a journey to explore the towns that sit behind the coast on the NSW South Coast.
Berry: The Quaint Countryside Retreat
Nestled on the doorstep of the coast, Berry is a picturesque town that exudes old-world charm. Its tree-lined streets, boutique shops, and historic buildings make it a delightful destination for visitors seeking a tranquil escape. The town is surrounded by lush farmlands and rolling countryside, where you can find a bounty of local produce, from freshly picked berries to artisanal cheeses. The Berry Country Fair, held on the first Sunday of each month, is a popular event showcasing local crafts and delectable treats. With its timeless appeal and warm hospitality, Berry offers an inviting retreat from the bustling coastal areas.
Milton: Where Heritage Meets Creativity
Just a short drive from the coast, Milton is a town steeped in history and culture. Its well-preserved heritage buildings house an array of boutique galleries, artisan workshops, and antique stores. Strolling through the town's charming streets, you'll find a creative spirit alive and well in the local arts community. Milton also boasts a vibrant food scene, with a diverse range of cafes and restaurants serving up delectable dishes made from locally sourced ingredients. Don't miss the opportunity to catch a live performance at the Milton Theatre, a historical gem that continues to host a variety of shows and events.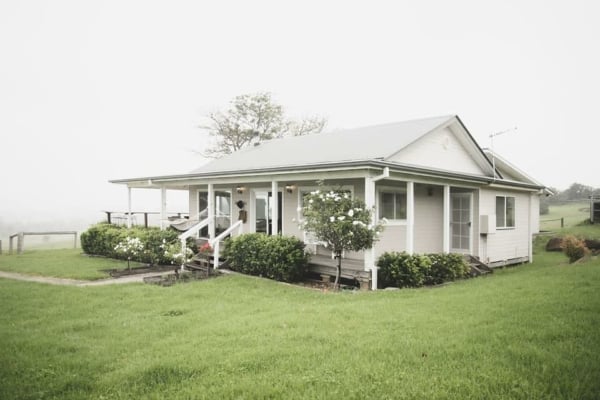 Kangaroo Valley: Nature's Sanctuary
Tucked away in a valley surrounded by lush forests and sandstone cliffs, Kangaroo Valley offers a serene escape from the coastal hustle. This idyllic town is renowned for its natural beauty, with the Kangaroo River meandering through the landscape, providing opportunities for kayaking, fishing, and picnicking by the water's edge. Outdoor enthusiasts will be delighted by the various bushwalking trails that offer stunning vistas and encounters with local wildlife. The town's quaint village features delightful cafes, charming country cottages, and a sense of tranquility that invites you to slow down and embrace the beauty of nature.
Braidwood: A Step Back in Time
While Braidwood is slightly further inland, it is worth the journey for those seeking a glimpse into the past. Classified as a historic town, Braidwood boasts well-preserved colonial architecture, earning it a place on the National Trust Register. Strolling along the wide streets, you'll find an array of heritage buildings, antique shops, and art galleries. This town's vibrant arts community hosts an annual festival that celebrates local creativity and craftsmanship. For history enthusiasts, a visit to the Braidwood Museum will offer insights into the area's gold mining past and early settlement.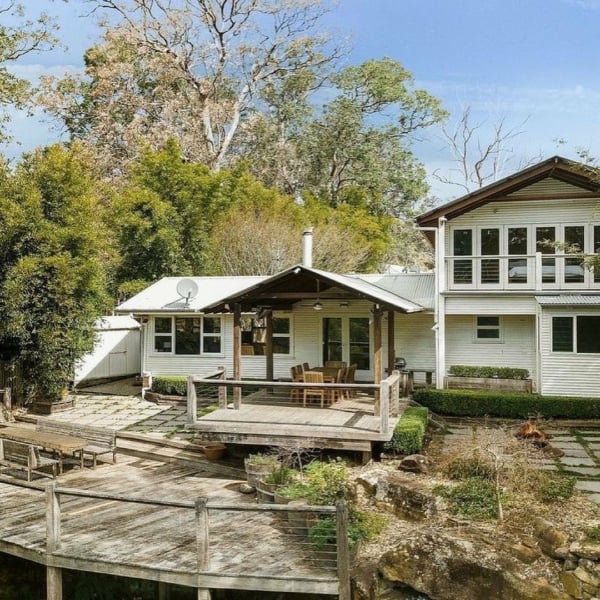 Bungendore: Where Art and Culture Thrive
Located not far from the coastal region, Bungendore is a town with a rich cultural scene. It is renowned for its numerous art studios, craft shops, and galleries, showcasing the works of talented local artists and artisans. The town also hosts regular markets, where you can find unique handmade products and fresh produce. Bungendore's charm lies in its friendly atmosphere and the chance to experience the creative pulse that runs through this small town.
Tilba – A Step Back in Time
Central Tilba was one of the first places in Australia to be classified as a National Trust historic town. Its well-preserved buildings now house boutique shops, galleries, and cafes, offering a delightful shopping experience. The Tilba community takes pride in its heritage and hosts events that celebrate its history, such as the annual Tilba Festival, where visitors can experience the town's traditional crafts, music, and cuisine.
Candelo – Where Community and Nature Flourish
Candelo has also earned a reputation as a creative hub, attracting artists, musicians, and artisans. The town hosts regular markets and festivals that showcase local talent and foster a vibrant artistic community. The annual Candelo Village Festival is a highlight, featuring live music, arts and crafts stalls, and a lively street parade.  The historic Candelo Kiosk, once a meeting place for residents, continues to be a central gathering spot today.
Have a look at the accommodation elements across these wonderful towns via the filter system here and explore the towns and all they offer with a snapshot view:-
The images across this article are the properties