What's On
An art trail across the nsw south coast
Kate Mather

24 April 2023
Visiting art galleries and taking art classes can be a fulfilling and enriching experience. Art galleries offer a chance to appreciate art from various periods and cultures, while art classes provide the opportunity to learn new skills and create your own pieces.
When visiting our regional art galleries and studios, it is a great chance to view the region, community and lifestyle of the area through the eyes of the artist.  Taking time to engage with the artwork, connect and find a piece as a memory or gift back home.   Finding out if theres an opportunity to meet the artist or join a guided tour of the exhibition or going with a friend or group, as discussing the artwork and hearing others' interpretations can provide new insights and perspectives.  
Following are some great trail ideas to add to your next south coast trip…
From Sydney to the Illawarra
The Bundeena Art Trail is set amidst The Royal National Park, Dharawal Country, just south of Sydney.  Spend the day exploring the more than 16 artists and their studios.  A great way to start or finish your south coast stay.
Where: website has the map and all details
When: First Sunday of every month 10am – 4pm
Pop in and see wonderful clay work by local artist Therese Petre.  Her brand Peacharoo.co offers fabulous designs to enjoy as a keepsake or talk to her about beginning your collection of wonderful wares.
Where: Shop 2, 114-117 Lawrence Hargrave Drive, Stanwell Park
When: Friday – Sunday 10am – 3pm
Port Kembla has evolved into one of the south coasts art centres.  Red Point Arts is a showcase of thriving, vibrants arts hub working as a co-op where workshops, studios and two exhibition galleries are free to visit.
Where: Found in ''The Wentworth' at 100 Wentworth St, Port Kembla.
When: Studios and galleries are open Thursdays to Saturdays 11am to 2pm, or by appointment.
Southern Highlands back through Robertson to Kiama
When you are coming to the coast from the Southern Highlands there is a fantastic art trail to explore.
The Sturt Gallery in Mittagong is a wonderful space that have workshops, open days and exhibitions running across the year.
Where: Range Rd & Waverley Parade, 2 Waverley Parade, Mittagong NSW 2575
When: 10am till 5pm daily
Make time and enjoy a workshop at the Southern Highlands Flower Farm, a micro farm that holds workshops with Jamberoo flower grower and Erica from Little House on the Dairy
Where: Please enquire
When: On appointment with workshops on a Friday.
Spud Lane in Robertson is a boutique NY loft-style art gallery where you get to meet the artist and explore his work.
Where: 1/74-76 Hoddle St, Robertson
When: Thursday to Sunday 10am till 4pm
Gallery Jennings Kerr is a contemporary art gallery committed to presenting leading Australian artists, alongside early to mid career artists.
Where: shop 4/74-76 Hoddle St, Robertson
When: Friday till Monday 10am till 4pm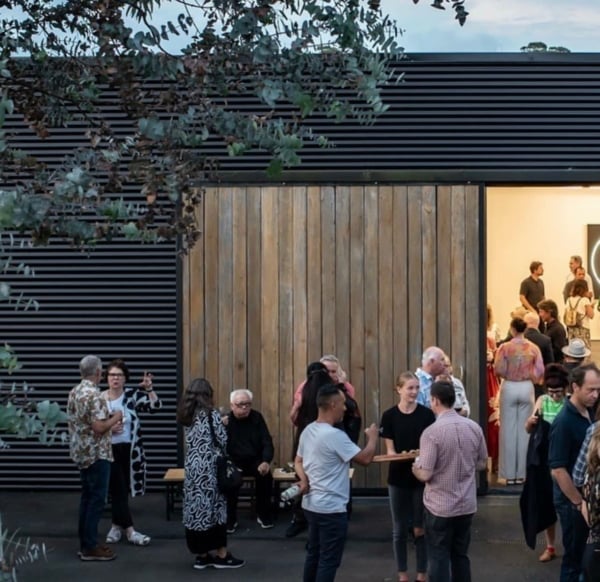 Soaking in the art aross Kiama and Gerringong is a great way to spend a day
Seven Marks Gallery is nestled in Kiama and is housed in a statement designed space that once you enter, you wished you had more time to explore.  This beautiful gallery has contemporary exhibitions running across the year and holds intimate events collaborating with local chefs and guest speakers.
Where: 7 Marks St, Kiama
When: Friday and Saturday 10am till 5pm
Expressive Art Experiences workshops shout out JOY! She has designed weekly workshops that are held at her Kiama Downs studio, in Breweries, Wineries and she will come to you!  Michelle collaborates with the group or has a selection of workshops on sale that suit everyone! A curated experience that finds the artist in everyone!
Where: Mobile to you from Kiama and surrounds
When: Workshops vary please have a look here 
Fern Street Gallery in Gerringong has a stable of local artists that show their works across the year.  Along with this the gallery showcases and highlights an artist and their exhibition across the month which offers diversity and talent thats enjoyed by all.
Where: 2/131 Fern St, Gerringong
When: Every day from 10am till 4pm
Soul Clay Studios is a wonderful space for workshops and a gift shop from local potters that frequent the studio.  Perfect for groups to come and enjoy spinning the wheel, through to a stable of potters that are based there its a great place to visit and purchase a keepsake! Run by potter Zeynep Testoni its a wonderful place to visit and explore.
Where: 51 Rowlins Rd, Gerringong
When: Open from 9.30am except Friday and Sundays
Kerry Bruce Artist designs art workshops and retreats are a place to immerse yourself into your art with like-minded people, in a relaxed and friendly environment.
Where: Different locations and mobile to you
When: By appointment
Brigita Hammell, a Czech Australian artist offers paintings that are spontaneous and emotional responces to the world and life around her.   You can also find her stoneware work in the wonderful cafe Clay found just behind the Gerringong Bakery.
Where: Clay Collective 9/123 Fern St, Gerringong
When: Daily from 7am till 1pm or organise a private viewing with the artist via Clay Collective
Set back in Rose Valley just behind Gerringong is Rose Bud Farm.  Offering floristry workshops and a chance to explore the farm via appointment only its a wonderful way to spend half a day.
When: By appointment
Meander through Berry and then make a bee line into Illaroo
The Art Shed Berry holds workshops set in an artists studio, ten minutes from the town of Berry. A wonderful selection of classes run across the year.
Where: 235a Back Forest Rd, Back Forest
When: By appointment
Bundanon is a property you want to spend time at.  A cultural experience Arthur and Yvonne Boyd's gift of Bundanon has given Australia a unique cultural and environmental asset. It was born out of Boyd's wish that others might also draw inspiration from this remarkable place. 
Where: 170 Riversdale Road, Illaroo
When: Days and times vary depending on what you would like to experience.  Find out more here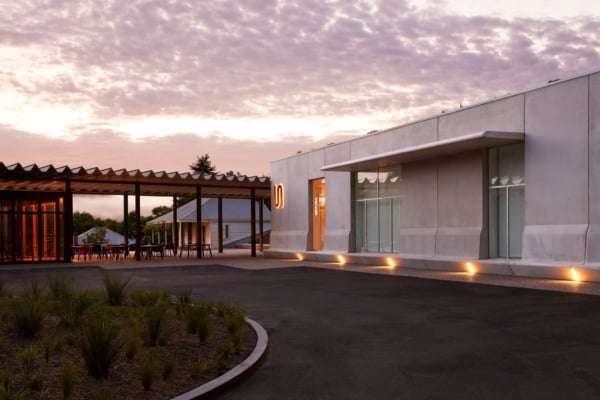 Explore through Jervis Bay and the countryside thats Milton
The Currarong Arts Trail is a monthly art trail exploring the beautiful area and talented artists of Currarong NSW. This seaside town offers the trail on the first Saturday of every month. In Vincentia you will find artist Lanette Rose, a self taught mixed media artist who loves capturing the essence of the beautiful landscape of Jervis Bay. Worth a visit is the Jervis Bay Maritime Museum with exhibitions, markets and art workshops across the school holidays.
Where: Jervis Bay Maritime Museum, Woollamia Rd, Huskisson, NSW
When: Open daily 10am till 4pm
A pitstop in Milton is well worth it.  A foodie haven, Milton also has artists showcasing their work across galleries and studios.  Photographer Belinda Doyle has a studio and gallery space open to the public and put some time aside to visit the Gallery Alchemy exhibits work of emerging and established artists & makers by both local and international artists.
Where: Belinda Doyle, 107 Princes Highway, Milton NSW
When: Open seven days
Where: Gallery Alchemy, Shop 2/74 Princes Highway Milton NSW
When: Wednesday to Sunday, 10am – 4pm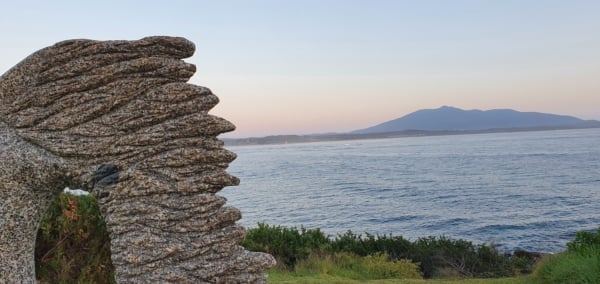 Batemans Bay to Bermagui makes sculpture the star
With so many artists across this region from the coastal towns that are dotted south then into Tilba Tilba, Pambula and Tathra you can create a delightful bespoke tour of your own.
The Market Gallery on Edward, in Batemans Bay, is a grassroots local gallery that is a treasure trove of local art. Take a workshop and visit the studio of Silver Paper String a jewellery designer with workshops that can come to you or find them at her studio based in Barton Parade Tomakin.
Where: The Market Gallery, 2 Edward Street, Batehaven NSW
When: Wednesday – Sunday 10am till 2pm
Where: Silver Paper String studio, Barton Parade, Tomakin NSW
When: By Appointment
Two annual art events across these towns are Sculpture Bermagui and Sculpture for Clyde.  Both these events showcase wonderful artists work from across the country and are for sale.
Find out more: Sculpture Bermagui Sculpture for Clyde
An intimate contemporary gallery to make time for is Ivy Hill Gallery. Located on a farm in the fertile Wapengo Valley between Tathra and Bermagui, in a well known artistic and cultural haven.
Where: 71 Whittles Road, Wapengo NSW 2550
When: Appointment only
We hope you enjoyed this guide across some of the arts and crafts opportunities on the south coast.  If we have missed your fabulous offering please get intouch.  We are about to begin creating an online shop for products, arts and crafts carefully curated to match and delight our readers who love to explore and stay on the south coast.
Feature Image by Belinda Doyle Photography with other images in order of appearance by SevenMarks Gallery, Bundanon and SCULPTURE Bermagui