In the shadows of Gulaga Mountain stands the vibrant coastal town of Bermagui. Here, the pristine beaches are framed by the rolling blue mountains – a place where you can surf, swim, paddleboard, dive, kayak and snorkel.
Thanks to the continental shelf 20km offshore – the closest point to Australian mainland – the water is overflowing with a rich variety of fish, which makes big game fishing a very popular pastime.
Discover the best things to do in Bermagui NSW, with our SCx ultimate guide…
Things to do
The best activities in Bermagui, NSW
1. Go fishing
Bermagui is one of the South Coast's premier fishing spots – you'll find the local community as passionate for fishing as the tourists who come to bag their first marlin. The continental shelf is at its closest point to the Australian mainland here, which means you'll get incredible deep sea and game fishing, including yellow fin tuna and marlin. The deep waters off Cape Dromedary, a few kilometres north, are ideal for kingfish and bonito.
Pick up supplies before heading out at Bermagui Bait & Tackle, whose experts offer a wealth of knowledge of the local waters. Hire everything from ice to a powered boat, or buy any additional fishing gear needed. Trips can also be arranged with FishBermi Fishing Charters and Head Hunter Charters; ask at the Visitor Information Centre for more details.
2. Tune into 'Bermi's' vibe
With game fishing, surfing, bush walks and spectacular views, Bermi's vibe is a little different to much on the South Coast. After you've tried your hand at ocean fishing, have a go at 'prawning' at Cuttagee Lake, where you can sit for hours fishing out prawns to BBQ. You should also take a tour of some of the landscape's highlights, including Blue Pool, Horse Head Rock and Camel Rock, which are all great places for picnicking. And if you want to really do as the locals do, start your day with a morning surf at Haywards Beach or Mooreheads, where you'll catch many of Bermi's residents doing the same.
3. Go hiking
Head off on an eight kilometre walk down to Wallaga Lake National Park, where you can stroll through picturesque woodland before ending with a swim in Wallaga lake. On the walk, keep your eyes peeled for potoroos, koalas, bandicoots and swamp wallabies. For more experienced walkers, join the 17 km track to Mimosa Rocks National park, where you can see a variety of landforms including headlands, lagoons, coastal lakes and rainforest. You could also make the five-hour trek up to the peak of Gulaga Mountain, offering spectacular views across Bermagui.
4. Discover the history of Bermagui
Bermagui is dotted with European settlement historical sites. Link them all together at your own pace with the self-guided Bermagui Heritage Trail. You can get a map of all the stops at Bermagui Visitor Information Centre. You could also take the Bermagui-Wallaga Lake Yuin Cultural Heritage Trail for a greater understanding of the importance of this area to the local Aboriginal people. Or for an insight into Bermagui's short-lived gold rush, join a guided tour for entrance to the Montreal Goldfield – Australia's only goldfield extending into the sea.
Where to stay
The best accommodation in Bermagui, NSW
1. The Anchorage Bermagui
These self-contained, two-bedroom apartments look out across the Bermagui River, decked out with a modern kitchen, queen size beds and well-kept bathrooms. The bi-folding front doors lead to great outdoor space, and there's a shared mineral swimming pool. For keen anglers, there's the added bonus of a walk-in freezer for bait and catch – and space for boat parking.
2. Seaview Beach Houses
Just 250 metres from Bermagui Harbour, these self-contained beach houses are an ideal choice for visitors who'll be in-and-out of the water. The cabins sleep up to six across two bedrooms, with a well-equipped kitchen and plenty of living space. Each cabin comes with a parking space and a pretty balcony. There's also The Cottage, a three-bedroom property that sleeps eight.
3. Bellbird Cottage B&B
This quaint B&B is an award-winning getaway in the wooded forest just outside town, just a short drive to Bermagui's beaches. The two amiable hosts love sharing the Sapphire Coasts with guests – and they're also great cooks. The delicious breakfast is served in the room or in a private garden area, with dinner platters full of local produce that can be ordered for supper.
Where to eat
The best restaurants in Bermagui, NSW
1. Il Passaggio
Located in the re-developed Fisherman's Wharf, Il Passaggio is the kind of modern Italian that every good town needs; perfect for couples but with a menu familiar enough for families. Grab an outdoor table and join the locals tucking into bistecca fiorentina with chimichurri verde, or kardemummabullar bread and butter pudding.
2. Honor Bread
You'll have to join the queue of hungry locals at this bakery – formerly a hole-in-the-wall-affair from the founders of local haunt Il Passaggio (above). Breads are the speciality of course, but the pastries, biscuits and bagels (Fridays only) are real treats. The shop sells a wide variety of local produce, making Honor Bread a one-stop picnic shop.
3. Octopii
This great little eatery on Wallaga Lake Rd promises a culinary trip around the world – serving bold and innovative international dishes using the Sapphire Coast's finest produce. It's often hard to get a table for breakfast or dinner, so book ahead.
4. Bermagui Gelati Clinic
This converted veterinary clinic that now serves up artisan gelato is the perfect symbol for a town's regeneration. Intense, innovative flavours – like blood orange, rose and cardamom, or chocolate, grappa and raisin – are expertly made using local produce.
Head out on the road towards Tathra and you'll find Mimosa Wines, a 200-acre estate with an award-winning modern Australian restaurant. Produce is high-quality and prepared with a delicate touch: Wapengo oysters can be enjoyed with mignonette or wasabi mayonnaise, and larger plates include Wagyu eye fillet steak with fondant potato and crayfish butter. It's a great place for a lingering lunch amongst the vines, with a glass of something made in-house.
Don't miss
The best events in Bermagui, NSW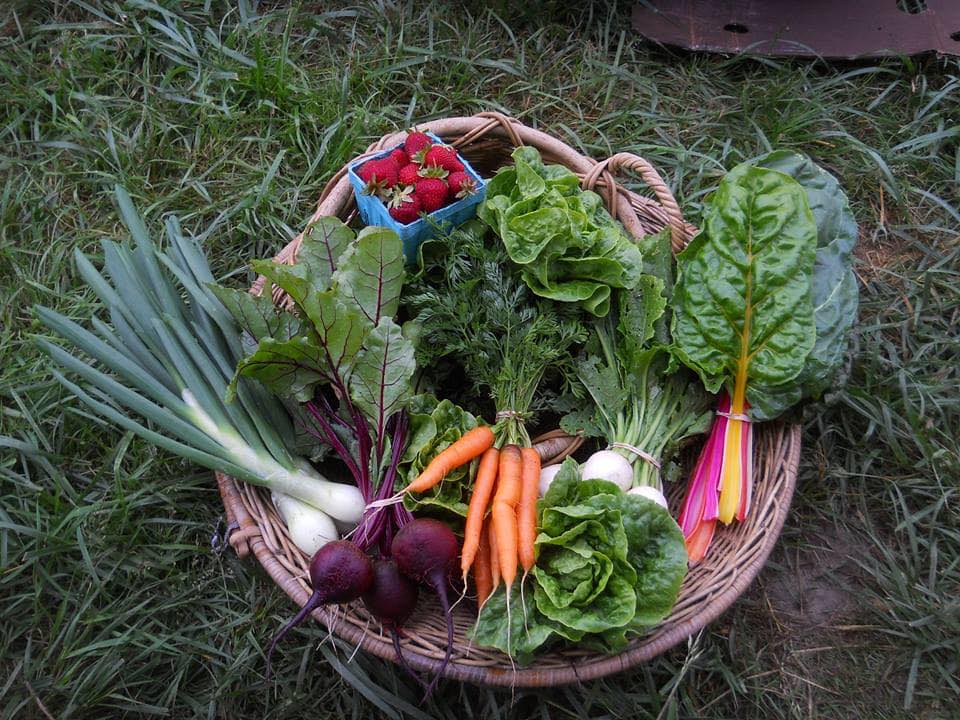 YEAR-ROUND (excluding June, July and August)
Bermagui Fishermen's Wharf Growers' Market
This local produce market is held in the lee of the wharf every Thursday, from 3pm until 6pm. It's a nice place to pick up some locally-grown fruit, vegetables, bread, cheeses and cakes.
JANUARY
Bluewater Classic
Bermagui Big Game Anglers Club hosts one of the South Coast's fishing highlights of the year over three days in January. Registered competitors chase marlin, kingfish and shark, and there are numerous prize categories available. There's a full calendar of events across the year hosted by the club; check out their website for more information.
 OCTOBER
 ReBoot in Bermagui
Join in the fun and re-energise over the course of this two-day, activity-filled festival. From fun runs to ocean swims, pilates to tug-o-war competitions, there's plenty to keep you busy over the long weekend. It's fun for couples and families alike, with events, competitions and prizes to be won. Make sure to register online for events you'd like to join.
How to get there
The best way to reach Bermagui, NSW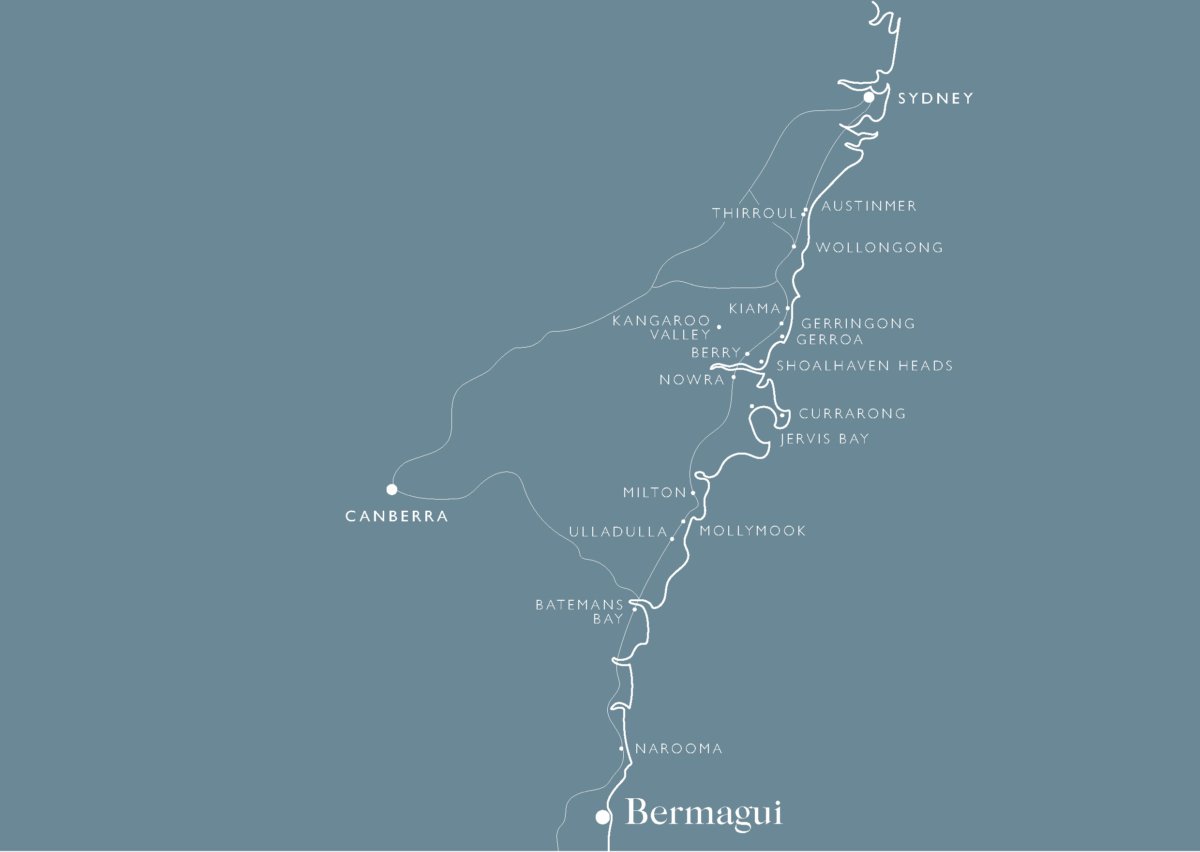 Bermagui is at least a five-hour drive from central Sydney along the Grand Pacific Drive. You may want to book a stay along the route to break the journey up a little – take a look at the map above and check out our other guides to the nearby towns. If you are coming from Canberra, the drive will take around three and a half hours
---